Yamba Yoga Festival
Your weekend of unlimited yoga & mindfulness.
October 12th-13th, Yamba, NSW.
Get Tickets
See Schedule
Find your flow.
Create your own itinerary and enjoy yoga at your own pace with a variety of styles and teachers.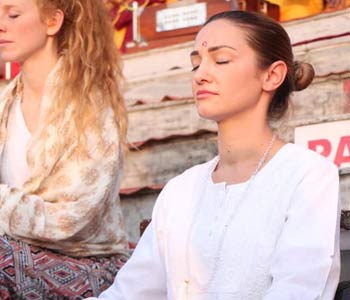 Jessica Wilson
Melbourne
Rejuvenate your senses and find inner transformation through the power of sound. Jessica has 850 hours YTT in Hatha  & 125 hours in Nada Yoga her mission is to provide a healing, balanced practice for you.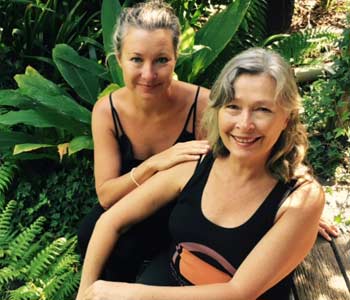 Suzanne & Gretchen
East Coast Yoga
Access a deeper understanding of breath & posture with Iyengar Yoga. Gretchen Highfield & Suzanne Fraser are certified Iyengar teachers with decades of experience between them. Join them as they share the ancient medicine of yoga with you.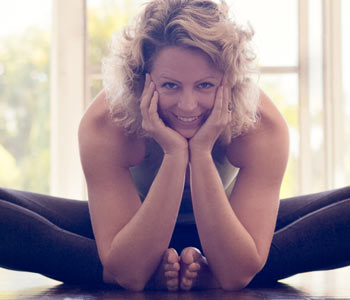 Erin Beaman
Fusion Yoga and Wellness
As a Yoga Teacher, Life Coach and Holistic Wellness Practitioner, Erin is passionate about empowering others to create optimal health and well-being. Through coaching, yoga, bodywork, mindfulness and breath she facilitates students and clients in becoming their best selves.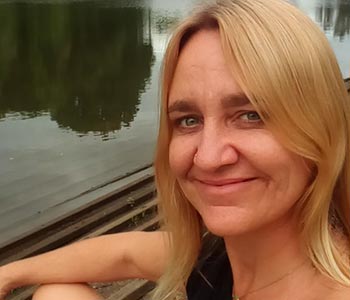 Liina Flynn
Mandala Gardens
Liina is an experienced 200 hour YTT qualified yoga and meditation teacher with over 1000 hours teaching experience in classes and retreats in Australia and overseas, including over 80 workshops. She has a background in Meditation, Hatha, Iyengar & Astanga-Vinyasa yoga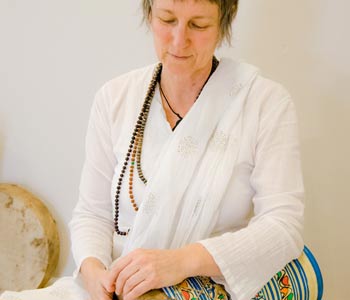 Siri Shakti Kaur
Siri Shakti Yoga
Access deep awareness & transformation with Kundalini. Siri Shakti Kaur has extensive Kundalini, Sound & Yoga Therapy training she will help you share the joy of living in your heart, connecting with your self & being one with all.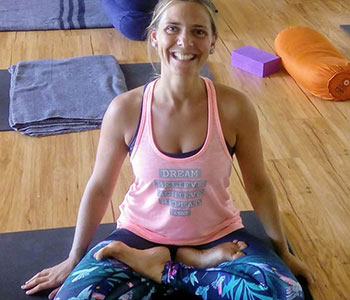 Lena Wehrheim
Lena grew up on an island in the german North sea. Building up a deep connection to the ocean and its horizon might be one of the reasons she loves to flow through her practice so much. Daily Meditation, Pranayama and Asana practice changed her life for the better. 
She is a qualified Yoga teacher, Fitness Instructor, Massage and Physiotherapist.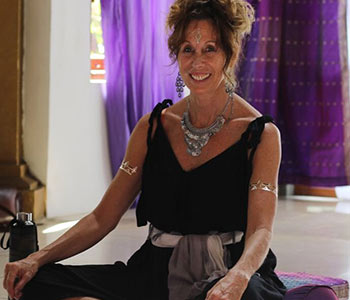 Mez Harrison
Embodied Feminine Journeys
Mez studied with Flo Fenton in Byron bay, then opened Clarence Valley Yoga Studio. Over the last 7 years, her awareness has moved into the embodied practices of Shamanism, Taoism, and Tantric arts and she has been fortunate enough to experience teachings from renowned practitioners in Australia and overseas.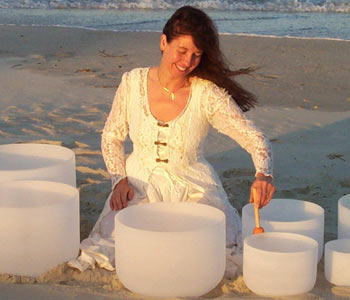 Chicchan
Global Healing
A writer, published author & inspirational speaker, Honey Nguyen is registered as a 200 ERYT and 500 RYT teacher who has been practising yoga for over 20 years since the age of 18.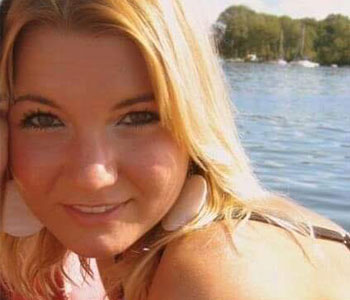 Eva Johanna
Eva turned her life upside down when she decided to leave everything behind and come to Australia with nothing as a backpack one and a half years ago. Being in this beautiful country I found my absolute passion in yoga and essential oils.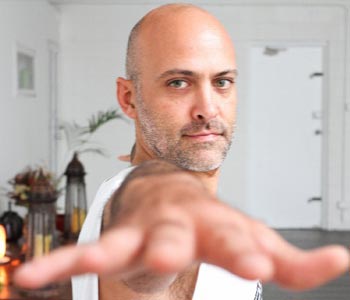 Russell Vitale
Vita Yoga Byron Bay
After 6 years of guidance under Mysore Yogacharya Master, Bharath Shetty, Russell Vitale has nurtured a yoga practice that honours the traditions of foundational Hatha from India.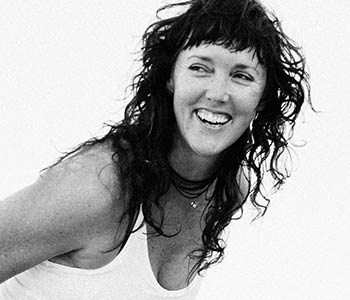 Narelle Andren
Melting Pot Yoga
Narelle is a registered E-RYT with a deep love of anatomy & alignment, her classes have developed over the past 12 years. Her slow, intentional classes are accessible, deceptively challenging yet fun.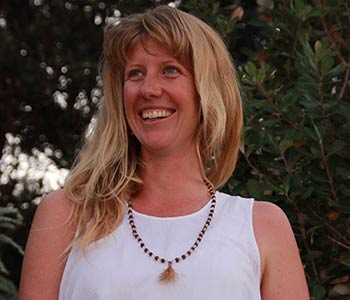 Hayley Skeggs
Over the past 7 years, Hayley has developed & integrated a Yogic lifestyle under the guidance of many reputable teachers within Australia, whilst studying a Diploma of Yoga Science to deepen her personal transformation & commitment to self-enquiry.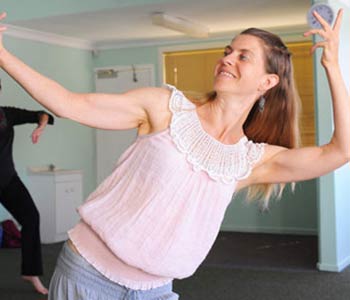 Erica Fletcher
Wu Tao Dance
Erica Fletcher has been a qualified Wu Tao teacher since 2010. She was originally drawn to Wu Tao because of the dance and the personal development elements. She has taught classes in Sydney, Grafton and Yamba.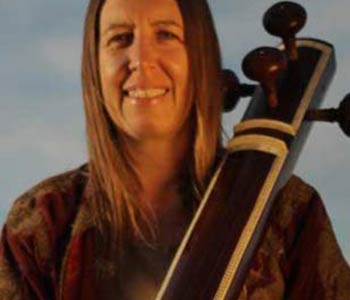 Chaitanya Morly-Southall
Helping women to explore yoga in a woman's body through the changing phases of a women's life. Working one on one and with groups, Chaitanya helps educate and guide women into deeper states of self discovery whilst honoring the needs of the feminine body.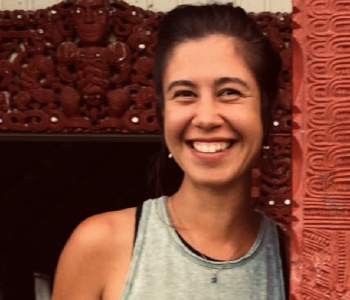 Jaitali
During 200 hours of Sivananda yoga training it became very obvious to me that this knowledge and training was something that needed to be shared with the world and after witnessing the positive affect in myself, peers and environment it became clear that living a yogic lifestyle was vital to me.
Go deeper.
Deepen your practise with guidance from experienced teachers as they share their gifts.

Sasha Leong
"Great vibes from the community, love the location; I felt so zen after four back-to-back sessions. It was a day of letting go and reflecting "


Nette Jordan
"What an amazing weekend. Well organised. Great, fantastic, amazing….. yoga. "


Cherie Gaskin
"What an absolutely amazing day. I honestly couldn't fault any of it. Fantastic teachers and range of classes, the venue was just perfect."


Chris
Kelly
"…a great opportunity to try new classes and experience the different teaching styles. And importantly to be in a room with lots of good energy."

Immerse yourself with a weekend of unlimited yoga & mindfulness.
Find a new flow and embrace transformation at the Yamba Yoga Festival this October. Connect in a friendly community atmosphere with supportive yoga instructors, mindfulness and philosophy workshops. 
Retreat & indulge in a weekend of unlimited yoga and mindfulness. Transcend daily life and activate new beginnings as local and national yoga teachers share their gifts with you. Festival entry includes unlimited access to all classes and activities so you can design your own itinerary to sample a wide variety of styles in classes tailored for all levels of yogi.
Enjoy dynamic flows, gentle yoga, yin, vinyasa, yoga nidra, kundalini, hatha and much more. Bliss out with live soundbaths or go deeper with meditations and workshops.
Transformation awaits you.
See you on the matt in Yamba.
Raymond Laurie Sports Centre, 78 Angourie Rd, Yamba NSW.
How experienced do I need to be?
Classes will be on offer for all yoga skill levels. You might be returning to yoga, trying your first ever yoga class or a yogi with meany years experience. 
What do I need to bring?
Your Yoga mat and water bottle. For restorative yoga practice a blanket and bolster will mean you can relax and enjoy. Limited yoga mats will be available for hire.
What is included with entry?
Weekend and one day passes include unlimited yoga and festival activities for the duration of the ticket. One day passes can be used on either day of the yoga festival.
Does the event cater for children?
With no specific kids yoga classes, participation in yoga is reccomended for children 16 and over. Children under 13 can enter the event for free with a paying adult for supervision.
Share your gifts with the community.
The Yoga Festival invites all yogis who would like to share a class, workshop or concert with the tribe to contact us and be part of this uplifting event. Please contact us via email or facebook.